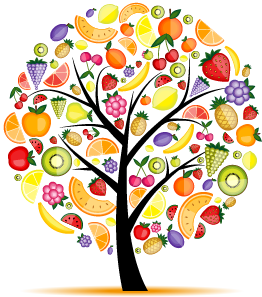 Tu BiShvat / Tu B'Shevat / Tu B'Shvat is a minor Jewish holiday, occurring on the 15th day of the Hebrew month of Shevat. It is also called "The New Year of the Trees". Tu BiShvat is one of four "New Years" mentioned in the Mishnah.
In the 16th century, the Kabbalists (mystics) of Tzfat (the city of Safed) in the Land of Israel created a new ritual to celebrate Tu Bishvat called the Feast of Fruits. Modeled on the Passover seder, participants would read selections from the Hebrew Bible and Rabbinic literature, and would eat fruits and nuts traditionally associated with the land of Israel.
In modern times, Tu Bishvat continues to be an opportunity for planting trees — in Israel and elsewhere, wherever Jews live. Many American and European Jews observe Tu Bishvat by contributing money to the Jewish National Fund, an organization devoted to reforesting Israel.