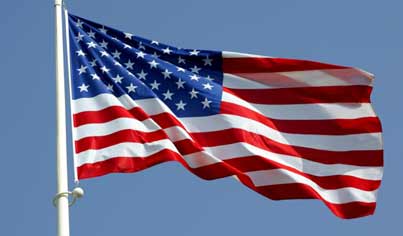 Flag Day is celebrated on June 14 every year. It commemorates the adoption of the flag of the United States, which happened on June 14, 1777. The United States Army also celebrates the U.S. Army Birthdays on the same day.
Many Americans honor this day by displaying the American flag at homes and public buildings. Other popular ways of observing this holiday include: flag-raising ceremonies; Flag Day services; school quizzes and essay competitions about the American flag; musical salutes; street parades; and awards for special recognition.
The oldest continuing Flag Day parade is in Fairfield, Washington. Beginning in 1909 or 1910, Fairfield has held a parade every year since, with the possible exception of 1918, and celebrated the "Centennial" parade in 2010, along with some other commemorative events.